Being pregnant during the winter is known to be such a blessing. You don't have to deal with being to hot or getting dehydrated. But, there are things like itchy skin and flu season that you will need to be prepared for. Here are my favorite winter pregnancy must-haves with everything from clothing to food!
I got my BFP (big fat positive) the day before Thanksgiving. All of my first trimester was during the winter, which had it's pros and cons. It was in the middle of flu season, so I had to navigate that. But, I also struggled with things like itchy skin and craving fresh fruit.
Here are all my pregnancy must-haves that will help you to enjoy your pregnnacy!
At Bless Our Littles, we like to talk about things we love and think you might enjoy too. Some of the links on this page may be affiliate links (see disclosure here). This means we will receive a commission if you click on a link and make a purchase. This is no extra cost to you. There are some products we have tried and others that we haven't but think would be helpful to you!
---
14 Winter Pregnancy Must Haves
Winter Essentials
These are the items that need to be on every mama-to-be's list if she is pregnant during the winter months!
1. Lotion
Do you know what cold weather means? Dry skin! It's never fun to have dry, itchy skin, but it's especially no fun when you are pregnant and your body is continuously growing and changing. Be sure to keep a bottle of lotion handy–maybe you could even keep a small, travel size in your purse?
2. Belly Balm
Because your baby is growing specifically in your tummy everyday, you may even want to go a step further with moisturization and get some belly balm. Belly balm is a lot thicker than a traditional butter or moisturizer, which is perfect for the winter months to keep your stretching tummy from becoming irritated and itchy. It may even help with stretch marks!
3. Prenatal Vitamins
Of course, prenatal vitamins are a must for any pregnancy no matter the season! But, taking prenatal vitamins made our list of the top winter pregnancy must haves because the winter months are especially challenging on your immune system. WIth colds and the flu running rampant throughout a great deal of the winter months, it is especially important that you take care of yourself!
4. Hand Sanitizer
As stated above, it is more important than ever for you to try and stay healthy! One of those ways is to make sure that you are cleaning your hands regularly, especially when you are out in public places that are crowded. By having hand sanitizer with you at all times, you can ensure that you hands are staying clean and you're keeping the germs at bay.
5. Hand Sanitizer Holder
How adorable are these hand sanitizer keyring holders?! These hand sanitizer holders are the perfect way for you to always have your hand sanitizer with you in a way that is both adorable and fashionable!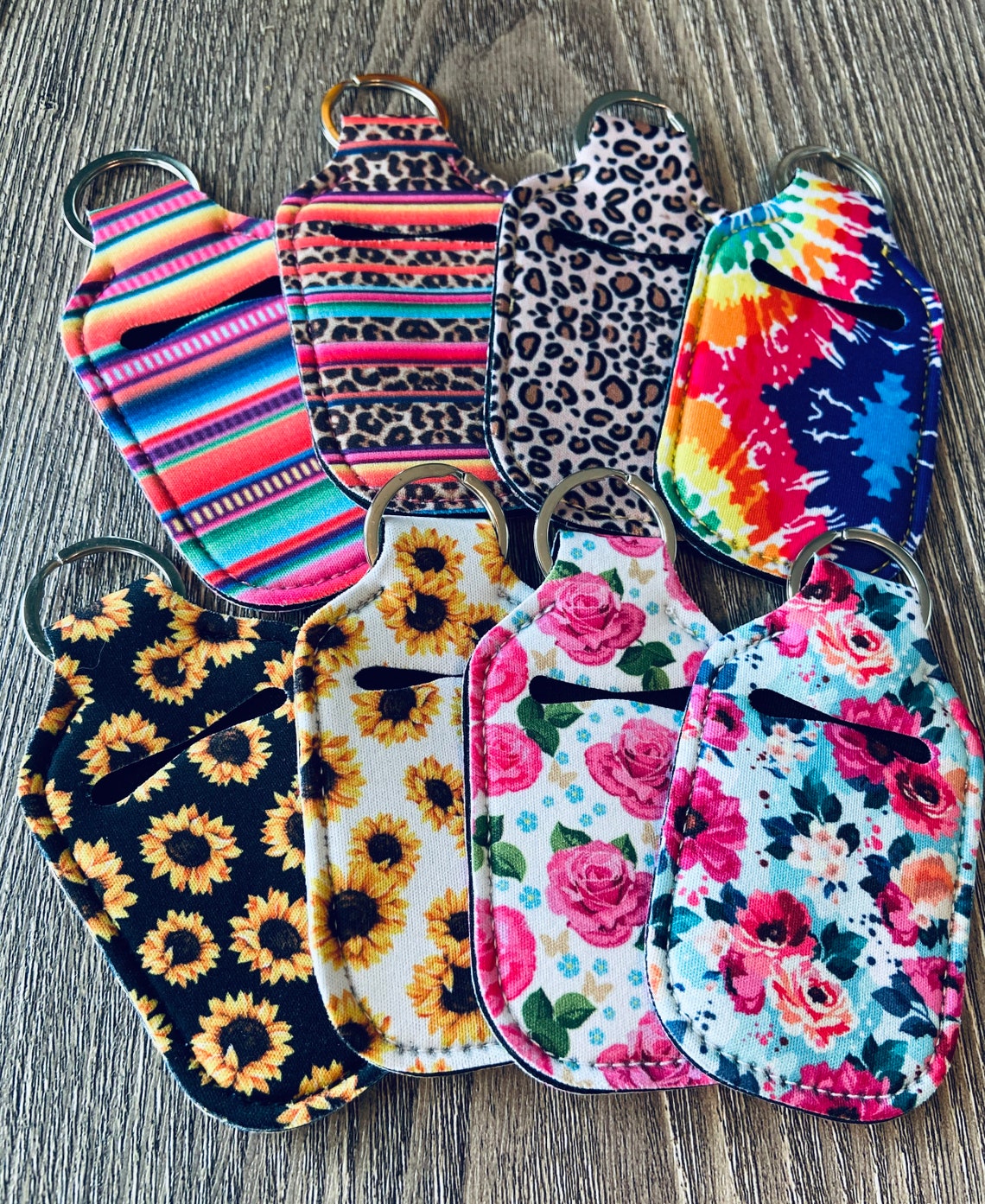 ---
Winter Fashion Must Haves
For your pregnancy, the winter months should be all about comfort and warmth without sacrificing style! Luckily, there are many staples that can achieve all three! Here are the winter fashion must haves during pregnancy…
1. Sweatpants
Maternity sweatpants are gold during the winter months! They're comfy and you can dress them up or down while staying warm. These joggers are especially stylish!
2. Leggings
The thing about maternity leggings in the winter is that they can literally go with anything. Pair with a cute hoodie? Yep. Pair with a chunky sweater? Yep. Wear them with boots, tennis shoes, and pretty much anything! During the winter, leggings are an essential for any pregnant mom-to-be!
3. Layerable Long Sleeves
During the winter, chances are you won't be spending too much time outside. Because of this and the fact that pregnant women have a tendency to get hot easily, layering is the key! Be sure to have some layerable, neutral colored long sleeves that you can pair with anything.
4. Oversized Cardigan
Cardigans are another stylish layer to add to your maternity wardrobe. Simply pair one over a tight-fitting long sleeve and some leggings and you are good to go!
5. Puffer Vest
Puffer vests are adorable and versatile! The good thing about puffer vests is that they are not only incredibly flattering, they also don't have to be specifically maternity.
---
Winter Accessory Must Haves
Winter accessories are important during pregnancy. It's so important to have accessories that not only keep you warm, but also keep you comfortable!
1. Tennis Shoes
Whether you are staying active and exercises or simply needing some everyday shoes, comfort is key! Be sure to find you a pair of tennis shoes that you can stick with throughout the winter months because I can assure you that you'll be wearing them a great deal!
2. Boots
Whether you're working or simply want something nice to dress up with, it's also important to find some comfortable and stylish winter boots! Comfortable boots are a winter pregnancy must have because they will allow you to stay warm, dress up, and feel even more confident!
3. Beanie
Every mom-to-be needs an adorable beanie to wear when they're going out in the cold! Keep your head warm and comfy with an adorable accessory such as this!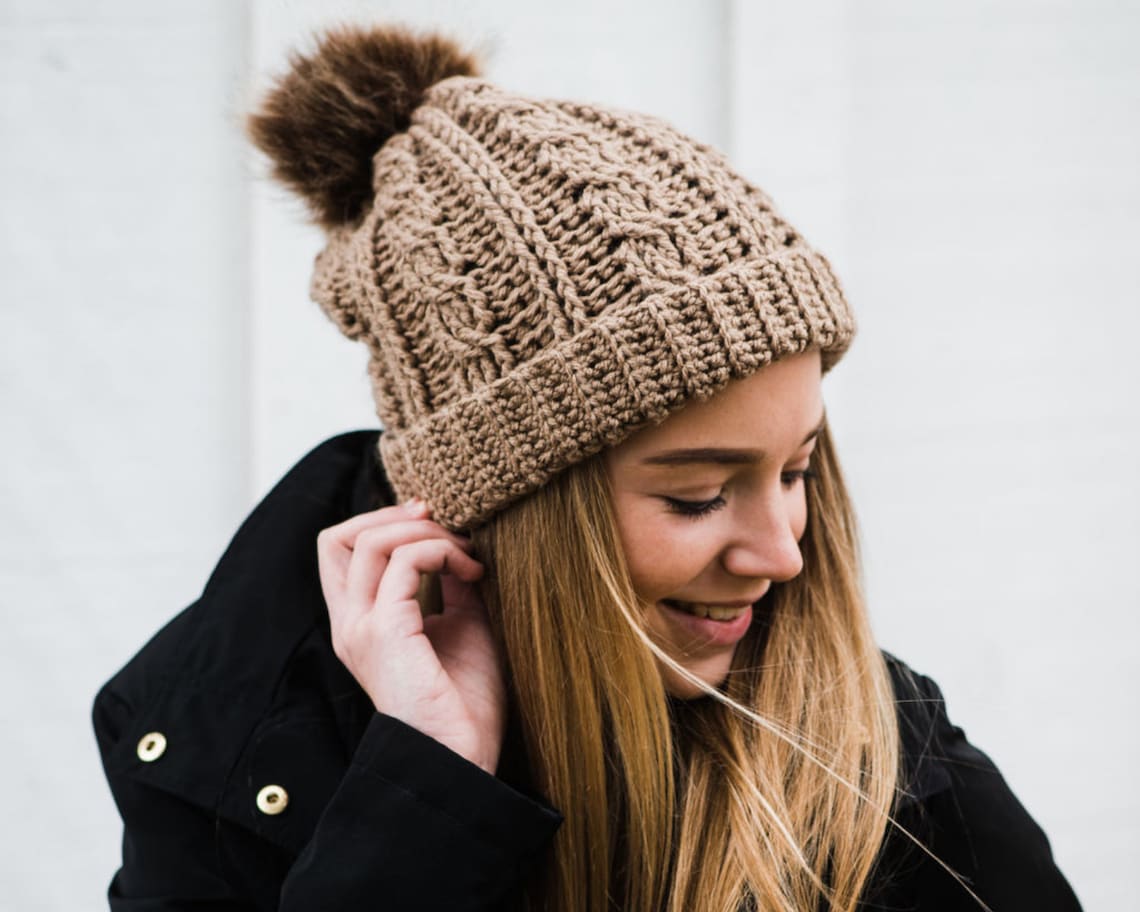 4. Cute Scarves
Cute scarves are an absolute must have! Scarves are not only practical, but they are also a great way to dress up any maternity shirt or dress.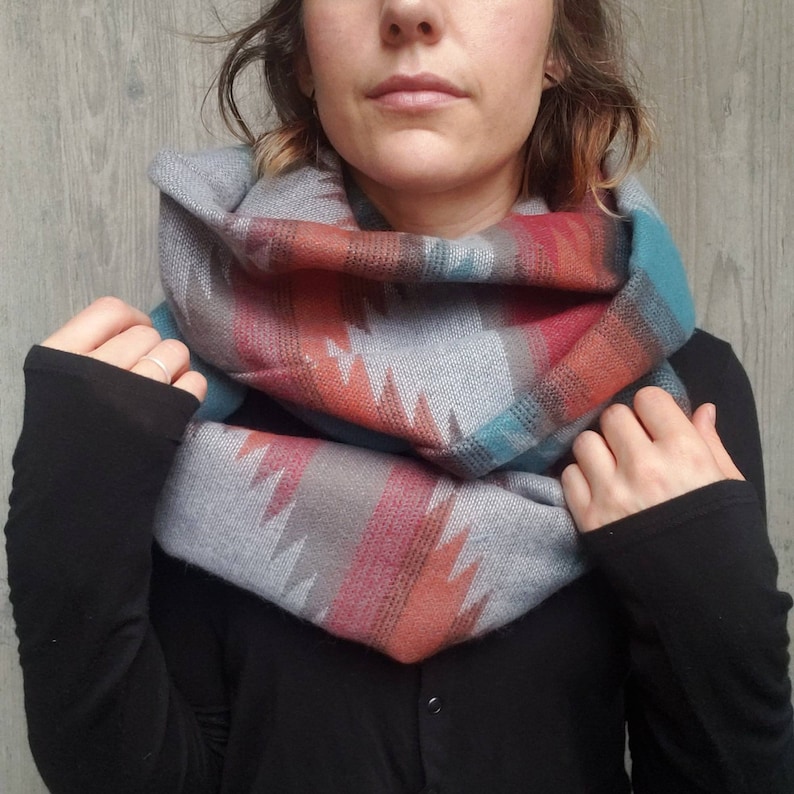 ---
Tips for Surviving the Winter while Pregnant
There are many advantages to being pregnant during the winter time! You don't have to worry too much about overheating and, as you can see from our must-have list, there are a lot more options for how to dress. Now that we've explored the top winter pregnancy must haves, here are our tips on how to survive the winter while pregnant…
Layer
As we shared in the winter fashion must haves section, the key to clothes throughout your winter pregnancy is layering! While it may be incredibly cold outside, chances are, you won't be staying outside too long. As you head inside to go to work, meet a friend, or shop for groceries, you're bound to warm up really quickly. Layering during pregnancy in the winter months allows you to find your comfort level easily no matter the weather and/or conditions!
Check your closet
Another amazing thing about being pregnant during the winter months is that you may be shocked at the number of clothes that you can already wear from your closet. Cardigans, ponchos, blazers, and oversized sweaters are just a few of the many items that may already be in your closet that you can wear longer into your pregnancy! Be sure to check your closet before you go out to buy new clothes!
Wash hands frequently
As mentioned in the winter pregnancy must-haves section, one of the downsides of being pregnant during winter is the concern of sickness. Flues and colds are very common during the colder months, so on top of getting your flu shot with you OBGYN, make sure you are taking all the necessary measures to prevent yourself from getting sick, which includes washing your hands!
Stay active
It can be easy to want to cozy up at the end of every evening, drink some hot chocolate, and watch a movie by the fire. But, remember staying active during pregnancy is beneficial to both you and your baby. It may be more difficult to get yourself to the gym or outside for a low-impact workout, but it will be better for you in the long run!
Drink warm beverages
One of the fastest ways to warm up you and the baby if you're feeling cold is by drinking a nice warm beverage! Be sure to check out our next section for more on this and other winter foods to eat while pregnant…
---
Winter Foods during Pregnancy
Another essential for any mom-to-be is food! We've got the winter foods that you must have to help you survive the winter during your pregnancy!
Tea
As mentioned earlier, drinking warm beverages while pregnant in the winter months is a delicious and quick way to warm up! If you want to warm up while also preparing your body for pregnancy and delivery, you may also want to learn more about Red Raspberry Leaf Tea
No matter what tea you choose to drink throughout the winter, it is the perfect alternative to coffee.
Hot Chocolate
Because you want to limit your caffeine intake throughout your pregnancy, many women struggle without their regular coffees during the winter. If tea isn't your "cup of tea", so to speak, you could indulge in some delicious hot chocolate!
If you're concerned about the added sugars, there are many recipes online on how to create your own healthier alternatives at home.
Soup
As your growing baby gets bigger, you may find yourself struggling to have the same portion sizes as before. During the later weeks of pregnancy, many women feel that they feel full much more quickly than usual. Warm soups are the perfect way to incorporate healthy and delicious ingredients while not filling up too quickly!
Vegetables
Warm vegetables are the last item on our winter foods list because now more than ever it is crucial that you are eating healthily. Vegetables are a great source of the vitamins and nutrients that you need to help keep your baby growing strong and healthy!
---
In Conclusion…
Being pregnant during the winter months is so much fun! You have a great deal of holidays and family gatherings to look forward to! You don't have to stress about becoming overheated or swelling too much, and you can simply enjoy all of the magic that winter has while growing your precious miracle!
We hope our list of winter pregnancy must haves was able to inspire you and get you excited about experiencing the wonders of pregnancy during such a wondrous season!
Below is a Pinterest friendly photo… so you don't lose this post!
Other Posts You Might Enjoy…..
The Best Christmas Pregnancy Announcement Ideas + Gifts for the Family>>> Click Here
What to Pack in Hospital Bag for Mom and Baby – The Essential Checklist>>> Click Here
Flying While Pregnant Tips – Stressed? Please. You've Got This!>>> Click Here