Summer is a great time to be pregnant! You don't have to worry as much about flu season or other colds that come with winter, and there are so many different things you can do to be active! But, summer pregnancies also have some not-so-fun parts.
First and foremost, it is HOT! Being hot while also carrying around another precious life can be hard and exhausting. Oftentimes, you may feel really uncomfortable because of this. But, we're here to help you out!
---
22 Summer Pregnancy Must Haves
At Bless Our Littles, we like to talk about things we love and think you might enjoy too. Some of the links on this page may be affiliate links (see disclosure here). This means we will receive a commission if you click on a link and make a purchase. This is no extra cost to you. There are some products we have tried and others that we haven't but think would be helpful to you!
In this article, we've included the top 22 summer pregnancy must haves. From summer staples to clothing and accessory must haves, we created this list to help you beat the heat and enjoy your summer in style! We've also included some tips and tricks on navigating the summer heat and finding fun things to do!
---
Summer Staples
From water bottles to sunscreen, these are the summer staples that you won't be able to live without while you're pregnant!
It goes without saying, but water is always essential for your health, but it is especially important for pregnant women. On top of that, it's even more important for pregnant women during the summer, but we'll talk more about that later!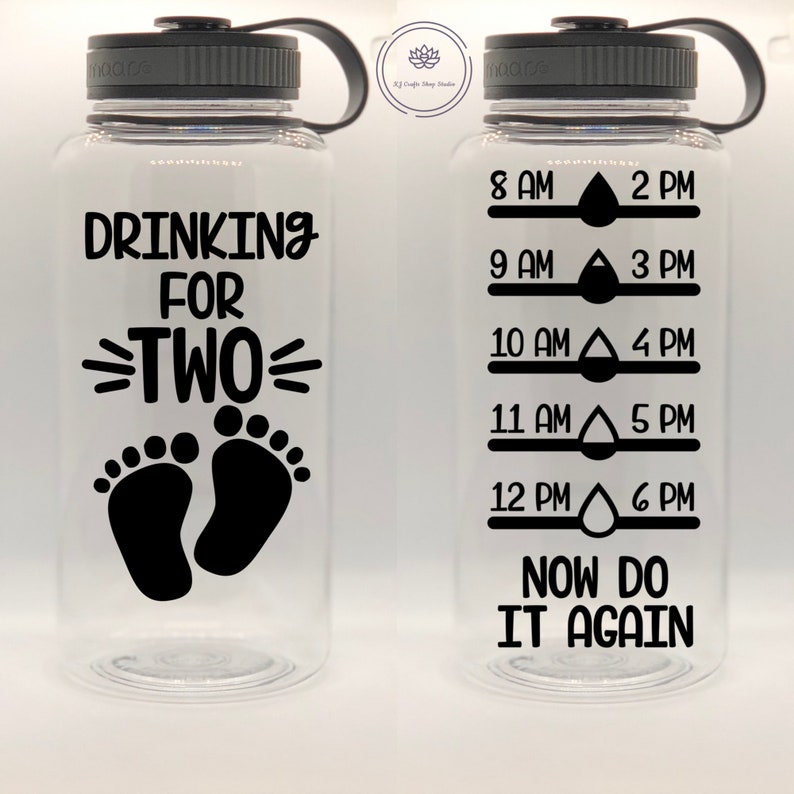 Equipping yourself with a water bottle at all times will keep you hydrated and healthy! Why not go ahead and get a cute, pregnancy inspired water bottle to keep track of how much water you're drinking throughout the day?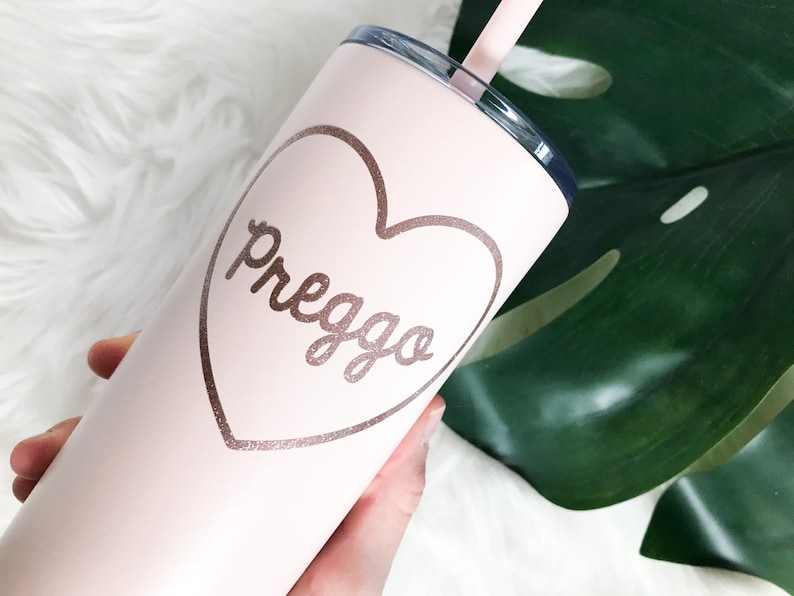 Yes, you should never leave the house without your water bottle, but you may also want an adorable tumbler! Tumblers are great for days when you want to lay out by the pool with an ice cold lemonade. Any way that you can stay hydrated during the hot summer months is a plus!
Another summer pregnancy must have is sunscreen. Of course, sunscreen is important and essential all the time, but it is especially important for the summer during pregnancy if you're going to be outdoors for an extended amount of time! It's important to take all necessary measures to keep yourself healthy while you are growing that precious miracle inside of you!
Throughout your pregnancy, your stomach is going to continue to grow. Whether you want to show off your belly bump off with an adorable bathing suit or you prefer to keep it modest with a one piece, you're going to need some belly balm. Not only does it help with preventing stretch marks, but it also helps keep all the itching at bay while your skin is expanding and your baby is growing!
Belly balm is a little thicker than traditional butters or lotions, so it's best to use it at night after a shower/bath. That way, it'll soak in overnight and no longer feel greasy in the morning! Whether it's summer or not, you should definitely give this stuff a try!
Have any plans to hang out by the pool or visit the beach this summer? Then, you are going to need this pregnancy pool float! As a pregnant woman, it can be so hard to be comfortable when lying down. After 20 weeks, you can no longer lay flat on your back and even before that, you'll have to stop lying on your stomach!
With this pregnancy pool float, you'll be able to lie comfortably on your stomach with the perfectly sized hole to allow your belly bump to rest. You can use it on land to relax or in the water as a float!
In most places, it is hot in the summer! If you are planning to spend a great deal of time outside, you could definitely use this phone fan! Simply plug the phone fan into your phone, for instant relief!
Thankfully, this particular item comes in a six pack, so you can store them in different places or give them as a gift for you other friends who are experiencing the summer heat during their pregnancy!
If you are planning on spending a great deal of time outside with no water in sight, you may need something even more helpful than a phone fan. Say your husband loves golfing or you guys decide to go for a hike, this spray mister fan is the perfect summer pregnancy must have!
As mentioned before, being pregnant in the summer means that you have to take all measures necessary to stay cool and prevent overheating!
Now, this item may be something you hadn't thought of yet! But, as your body is changing and growing, you may notice a little extra discomfort in the summer heat. Whether you are going for a walk, exercising, or spending time outdoors, anti-chafing balm could really prevent some unwanted discomfort!
The final summer staples for pregnancy are pregnancy popsicles. You can find all types of recipes for different popsicles to help with everything from nausea to hydration. Talk about a win-win! Who wouldn't love having an excuse to eat a delicious, ice cold popsicle every day of your summer?!
---
Summer Fashion Must Haves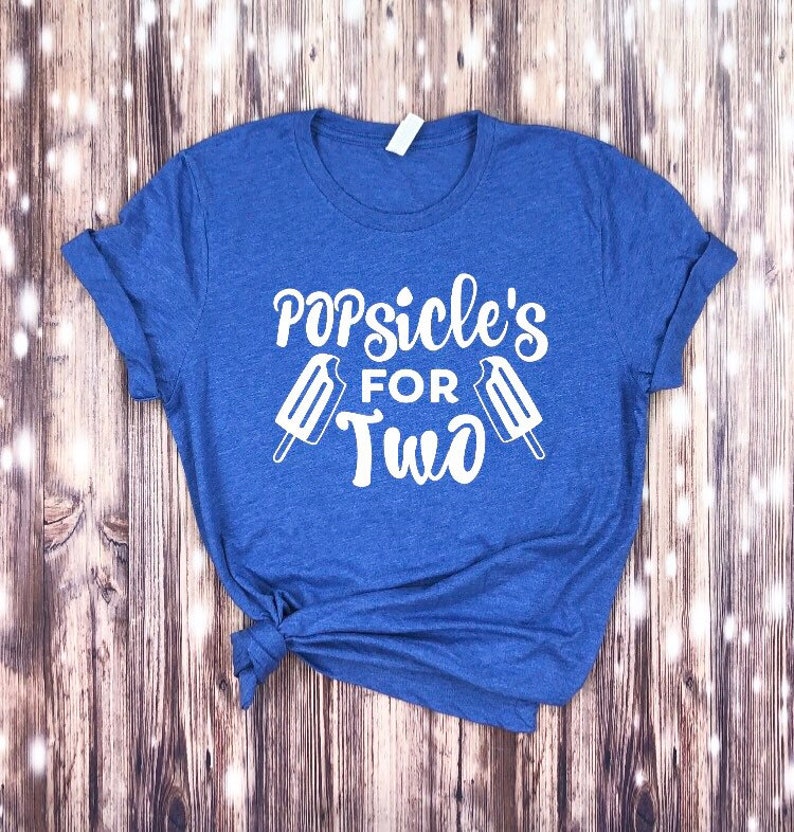 How adorable is this pregnancy graphic tee?! Why not show off that precious belly bump with a precious shirt that shares your good news with others!
Tank tops are definitely a summer pregnancy must have! Every pregnant woman during the summer needs a few, go-to tank top staples that they can pair with anything. Whether you layer it, wear it worth shorts or a cute skirt, tanks are a must!
Every mom-to-be is different! If you find yourself wanting to cover up a little more, definitely go for lighter layers, like this chiffon kimono. They come in all sorts of styles and patterns and look adorable with a tighter fitting t-shirt dress or tank and shorts! Your outfit will be put together without sacrificing your comfort in the summer heat!
Every pregnant woman needs a pair of summer maternity shorts that they feel confident, comfortable, and cool in! These shorts not only have great reviews, but they also come in a variety of colors and lengths for every style and preference!
While it's important to have some comfortable and stylish shorts to wear out and about, it's also important to have a pair of maternity biker shorts! These shorts are so versatile! You can wear them to workout and pair them with a workout tank or dress them up with an oversized top! Either way, biker shorts are a summer pregnancy must have!
If you're not feeling like wearing a bunch of layers and you're not feeling shorts and a top, go for a simple maternity dress! Maternity dresses in the summer are some of the most comfortable and cool options to wear!
No matter how you may be feeling, just know that your baby bump is absolutely adorable! While you should always feel confident and proud of your body, pregnancy is such a special time when you should feel especially proud of your body and all that it is doing! And what better way to show it off than with an adorable swimsuit that highlights that precious baby growing inside?
If you are feeling the need to be a little more modest during your pregnancy, you can always pair your cute maternity bathing suit with a cover up! This chiffon sarong is perfect because it isn't too bulky and won't make you overheat in the summer sun.
---
Summer Accessory Must Haves
As we said earlier, protecting yourself from the sun is so important during pregnancy! Wearing a fashionable, floppy hat will not only complete your outfit or complement your bathing suit, it will protect your face even more from the hot summer rays!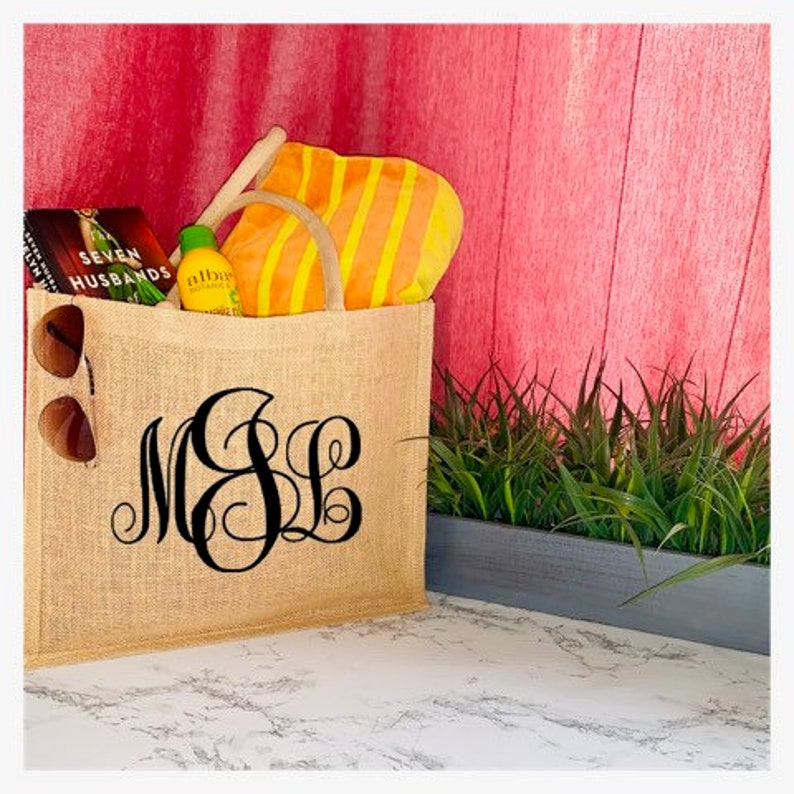 If you're spending any time at the pool, beach, or lake this summer, you're going to need a bag to keep all of your summer pregnancy must haves in one place! So, if you need a beach bag, why not get one that is custom with your monogram? You just can't go wrong!
One summer essential for all pregnant women is comfort! Yes, you can still be stylish and comfortable. And, that's what you'll get with these Birkenstock sandals. These Birkenstocks are comfortable, versatile, waterproof, ultra lightweight and simply amazing!
Another must have that made our list for summer is a light and comfortable bra! Just like the rest of your body, your bra size may change throughout your pregnancy. Because of this, you're going to need something that is supportive, but also lightweight to keep you cool and comfortable.
Lastly, for pregnancy in the summer months, you're going to need some lightweight pajamas! It can be hard enough as it is to sleep during pregnancy, and being overheated shouldn't be another reason to keep you up at night. The great thing about these pajamas are that they're not only lightweight and made for women who are pregnant, they can also transition to postpartum pajamas with a nursing feature!
Being pregnant in the summer months can be uncomfortable with the hot summer heat, but it doesn't have to be unbearable! Give some of these summer pregnancy must haves a try and see how they help you make it through the long summer months!
---
How to Beat the Summer Heat While Pregnant
As we said before, the summer heat can be incredibly intense for a woman who is expecting. Pregnant women are already experiencing so much with their bodies and hormones constantly changing. Here are our ways to beat the summer heat and make the most of your last summer without your new little miracle!
Stay Hydrated
Have we said it enough yet? Water and staying hydrated in the heat is so crucial for women who are pregnant! Dehydration can be scary enough as it is, but when you are pregnant, it can be incredibly scary! Dehydration is linked with several different pregnancy complications including: neural tube defects, low amniotic fluid, and even preterm labor!
So, it's important that you make a plan for hydration especially on days when you know you'll be out in the summer heat. You could make a hydration goal or make sure you drink only water throughout the day. Whatever you do, make sure that you are hydrated and you will be well on your way to beating the summer heat while pregnant.
Protect Yourself
Whenever you plan on being in the sun, make sure that you protect yourself with sunscreen! Sun protection is always so important, but it's especially important when you are pregnant because, in rare cases, it can also lead to problems such as increased chance of dehydration, overheating, and increased core temperature.
If you want to beat the summer heat, make sure that you do it with plenty of sunscreen!
Get Plenty of Rest
Being out in the summer heat can be very draining for anyone! When your body is spending the majority of its energy taking care of and growing your precious baby, you need to make sure that you are getting plenty of rest! This is your time to prioritize your needs. Take time for naps, go to bed early, sleep in late, and do whatever you can do to rest after a long day in the summer's sun!
Pick Activities that Keep you Cool
Lastly, the best way to beat the summer heat is to pick activities that can keep you cool! When given the choice, always try to avoid activities that are in direct sunlight, during the heat of the day, and require strenuous physical movement. In the next section, we've got 3 fun summer activities that you can do while pregnant!
---
Fun Summer Activities While Pregnant
Swimming
While this may sound like a cliche summer activity, it's actually really good for a woman while she is pregnant! Swimming is one of the healthiest forms of exercise because it isn't weight bearing and keeps your core temperature lower even on the hottest of days!
If you have access to a pool, be sure to give swimming a try this summer!
Evening Walks
Walking is another great activity that you can do while pregnant. It has amazing benefits! In the summer, you just need to be aware of when the summer heat is at its highest. Try and avoid scheduling walks during the middle of the day. Instead, try and make it an evening routine to go for walks with your spouse after dinner. Evening walks are a great way to spend time together and get some exercise without worrying about feeling overheated!
Mocktail Party
Our final fun idea for an activity while pregnant is to have a "Mocktail Party". You could have your best friends over, sit in the shade, and dry a bunch of different flavors of punch and other fruity and refreshing drinks!
Having a mocktail party is a great way to stay hydrated and spend some much needed quality time with your friends before the baby comes!
In Conclusion…
Being pregnant in summer can oftentimes feel very uncomfortable, but as you can see, it doesn't have to be! It's your last summer before your new bundle of joy arrives, so take time and enjoy it!
Below is a Pinterest friendly photo… so you don't lose this post!
Other Posts You Might Enjoy…..
Newborn Essentials For Summer – Everything you Need to Beat the Heat>>> Click Here
What Should Baby Wear Home from the Hospital in Summer?>>> Click Here
Keeping the Spark Alive During Pregnancy – 4 Romantic Tips>>> Click Here